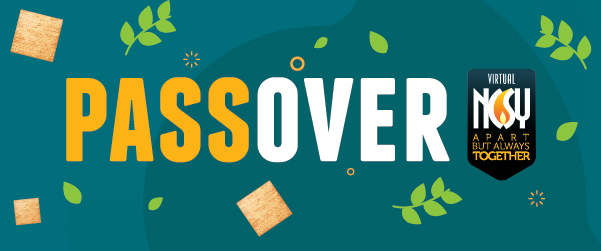 This year, more than any other year, NCSY has banded together to create Passover inspiration in an otherwise challenging time. We are sharing all of our Passover ideas with you in the hope that it can bring some much-needed joy to your Seder experience.
PASSOVER HAGGADAHS & SEDER COMPANIONS
Just One
No more will you be turning pages just to finish the third long idea running through the commentary on the bottom of each page. This Haggadah was designed with a clear focus on "Just One" idea, making each page and moment in the Seder come alive. 
The QuarenTeen Haggadah: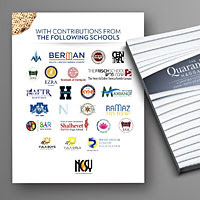 A Unified Voice of Freedom from Teens in an Isolated Word 
Our New York and New Jersey Regions brought together teens from 26 different Yeshivas and Public Schools to develop a united voice and perspective on freedom in an isolated world. Together, they've transformed a challenging situation into a moving Passover story. Available here.
National Board Seder Companion
Each of the divrei Torah that you will read in this Seder companion has been written and edited by teens all across the United States and Canada. Every teen contributor is in some position of leadership in their respective NCSY chapters, regions, and even on a national scale.
Torah 4Teens by Teens                                                  
NCSY Israel created the Torah 4
Teens by Teens Haggadah companion with original Divrei Torah from both local teens and staff.

Bringing Seder to Chaos: Pre-Seder Zoom Seder
This year many people will be unable to celebrate Passover with their family – particularly their older relatives. There is a unique opportunity now to have a pre-Passover intergenerational Seder experience with your families through Zoom. Passover is a holiday where family is central – and even when we're apart, we always find a way to stay together.

Bringing Seder to Chaos: Seder Sheets
Since the situation began, each day NCSY has developed a worksheet with a brief idea, a clever meme, and an engaging question on each part of the seder. Along with the submitted responses, these are a great way to create conversation at your Seder.
Virtual Chessed: Do Not PASSOVER Your Grandparents
NCSY Relief Missions is encouraging teens to call their grandparents once or twice a week, from now until Pesach, to learn the Haggadah with them and make them feel as if they were together. The Seder is all about telling over the story to your children and now grandparents will have the chance to fulfill this mitzvah.

Would You Rather: Passover Edition
Based on the NCSY Box, developed for amazing conversations, Portland NCSY has created a Passover Edition that you can play in person or at your virtual Seder to spark fun, engaging, and thoughtful dialog