Transforming Passion Into Impact
As part of the OU Talent Development Strategy and generously sponsored in part by the Leon Legacy Fund, LEAD is NCSY's premiere Leadership and Development program for supporting staff in professional growth and career development.
What is my leadership style?
Can I increase my
Emotional Intelligence?
Does self-care make a difference?
How do I plan my professional growth?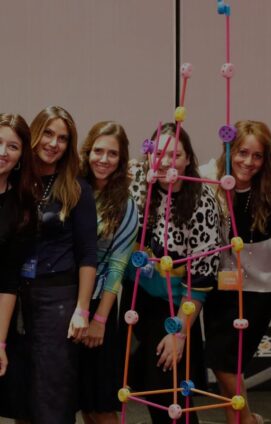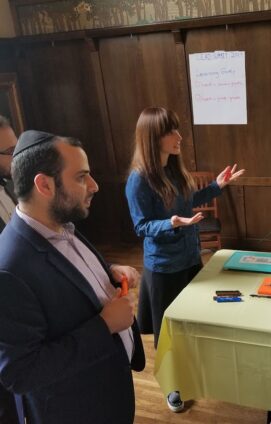 LEAD is for all teen-facing staff who are just starting out in NCSY (two years or less with the organization).
Besides the LEAD cohort, there are three new cohorts for 2023-24 year that expand our support and meet various levels of experience and roles.
Staff are sent an invite to sign up for the appropriate cohorts. You can also sign up below.
FOUR COHORTS TO MEET YOUR NEEDS
In addition to LEAD, for the 2023-24 year, NCSY, in partnership with the OU Human Resources Department, will have three additional cohorts beyond LEAD based on years in the organization and role that you currently have. Staff will be invited to the appropriate cohort, and details on how to join will be sent to you.
LEAD is the entry program for leadership growth in NCSY. Ideal for those with approximately two years or less of NCSY experience.
Learning Goals: Equip yourself with essential leadership skills for your role and future roles. Grasp the heartbeat of our values, culture, and processes. Lay the cornerstone for your future growth.
(
Click Here
for LEAD-specific details and important dates).
Facilitated by Dr. Eliezer Jones,
Director of Innovation and Associate Leadership Development for NCSY
Cohort 2:
Emerging Leaders
Ideal for staff who are familiar with their jobs and have served 2 to 5 years in NCSY. Elevate yourself by building upon foundational skills and embracing pivotal leadership principles.
Learning Goals: Cultivate your foundational skills and embrace leadership concepts. Cultivate expertise in communication, problem-solving, and teamwork dynamics.
Facilitated by Shai Kopitnikoff
Assistant Director of Talent Management, OU Human Resources
Cohort 3:
Established Leaders
Ideal for staff who have dedicated over 6 years within NCSY, demonstrating remarkable leadership development and strategy. Elevate yourself with mentorship and guidance to lead teams and visionary projects.
Learning Goals: Fine-tune advanced leadership and strategy skills. Sharpen decision-making agility and adaptability. Foster the art of fostering and sustaining high-impact teams.
Facilitated by Shai Kopitnikoff
Assistant Director of Talent Management, OU Human Resources
Cohort 4:
Executive Leaders
Specially crafted for members of our regional executive team or equivalent influential positions. This cohort is designed for senior leaders already leading with strategy and innovation and looking for the tools to succeed in the #1 slot in any region or equivalent role.
Learning Goals: Attain mastery in strategic leadership innovation. Navigate the complexities and ambiguity of any senior position. Refine visionary leadership skills and long-term planning.
Facilitated by Shai Kopitnikoff
Assistant Director of Talent Management, OU Human Resources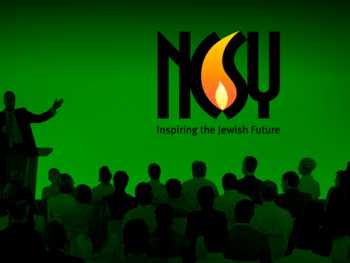 During COVID, the Leadership and Development team facilitated an extensive series of practical, insightful, and inspirational "Masterclasses" from staff across NCSY and the OU focused on the skills needed in NCSY. They have been relocated here to the NCSY site and can be accessed by all staff at any time. Enjoy!