Like many of you, I was approaching Shavuos with trepidation as we are once again planning to celebrate from the confines of our home. Most shuls aren't yet open for regular minyanim and there certainly won't be any all-night communal learning programs, which are traditionally the centerpiece of this holiday. For teens in particular (I have three), Shavuos night is usually an exciting event with a variety of educational programs and classes intended to engage, entertain, and enlighten.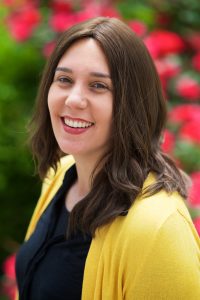 But this Shavuos, we won't have the company of our inspiring rabbis, teachers, study partners, and friends. How can we learn on our own, at home, and attempt to create a meaningful experience? Being an effective teacher is a talent that doesn't come naturally to most, so how can we, as parents, step up to expand our roles and connect with our children on this level?
Recognizing this challenge, NCSY organized "Bright Lights, Shavuos Night," a program designed to empower individuals to become teachers who can learn with their families on Shavuos at home. Created and organized by NCSY Managing Director Rabbi Moshe Benovitz, 54 NCSY and OU educators taught masterclasses featuring content, instruction, and tips for teaching at home. The interactive workshops, taught by an array of educators from the NCSY family, had over 1,000 people in attendance.
The positive response to this initiative has been incredible. We are gratified to see how it's motivating people of all ages and backgrounds to take the lead in teaching and learning. One sign up in particular stood out to me.
After a meaningful Yarchei Kallah experience (NCSY's learning program during public school winter break), Lauren Hernick's daughter signed up to attend The Anne Samson Jerusalem Journey (TJJ), an Israel trip for public school teens. Lauren, a mom from Merrick, registered as well for a JWRP trip to Israel, a "TJJ for Moms" experience. To prepare for these trips, Lauren has been learning with Nechama Kamelhar, Director of Family Engagement for NY NCSY. In addition, Lauren also began learning with a local Lawrence woman after attending our Friday Night dinner at Young Israel of Lawrence Cedarhurst a few months ago.
When Lauren heard about this Shavuos program, she was excited to register for a class with Nechama's husband, Henoch – "One G-d, One Nation, and the Letter Aleph" – so she can learn how to teach her two daughters in an effective and meaningful way. After receiving her sign up, I was struck by the beauty in her simple answer of who she would be teaching Shavuos Night.
This is what NCSY is all about. Lauren and her daughters are just one example of how our programs inspire our teens, their parents, and the entire family to strengthen their Jewish identities. Families growing together is a cornerstone of our mission and that is why NY NCSY spends so much time and effort making sure family engagement is a priority. Especially during this pandemic, while families are spending more quality time together, it's a chance for all of us to explore our spiritual values and aspirations and grow closer as we work to achieve those goals.
Thank you, Lauren, for making me realize what a gift this year will be for me, having my children home and allowing me the opportunity to learn and grow with them.
It's not too late to prepare your family for Shavuos, as many recordings of previous classes are available on our website (ncsy.org/shavuoslights). And, thanks to Rabbi Dovid Bashevkin, NCSY's Director of Education, together with a team from NY and NJ NCSY, you can also plan out your evening at home using "Shavuos in a Box," which contains learning material for the night of Shavuos in 30-minute segments, plus snacks and coffee (materials will be offered online shortly).
Even though we won't be celebrating in shul together this year, let's embrace this rare opportunity to bond with our families at home through a shared learning experience.
Wishing you a meaningful and inspiring Shavuos,
Rina Emerson
Managing Director, NCSY; CEO, NY NCSY