FOR IMMEDIATE RELEASE
Rina Emerson Takes Helm As CEO of New York NCSY; NCSY Announces New NY Strategy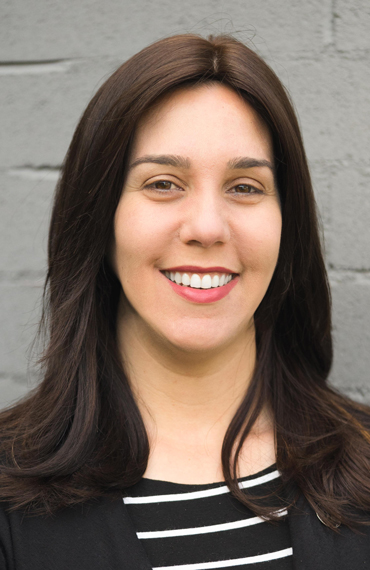 New York, NY — NCSY, the Orthodox Union's international youth movement, announced its hire of Rina Emerson this week as the CEO of the New York region.
Emerson comes to the job with extensive NCSY experience, having been involved in the organization since she was a teenager herself, and most recently serving as Director of the West Coast NCSY region, a region with over 4,000 participants.
The hire is part of an overall restructure of the New York region, NCSY officials said.
"In the New York metro area alone, there are about 100,000 Jewish teenagers," said Keevy Fried, Associate International Director of NCSY. "We are currently engaging roughly 3,000 of them, and we are really looking to expand to many more. Our attention needs to focus in on the NY Jewish community, from Suffolk County to Westchester to Cedarhurst. We have majorly reallocated funds towards New York communities, to grow our staff on the ground significantly." Fried said that NCSY plans to hire a team of leaders in addition to the CEO, and another dozen or so professionals on the ground over time, focusing on day school engagement, public school outreach, development, professional development and community partnerships.
"There's a lot of complexity in the New York community," Fried said. "Even between the various communities, there are so many nuances." NCSY is also looking to significantly expand to work with more diverse communities, such as those of Russian-speaking Jews, Israelis, Bukharians, and Persians. Emerson will lead that expansion.
Emerson has served NCSY in many capacities over the years. Before her most recent position in Los Angeles, she staffed the first The Jerusalem Journey (known as TJJ, now The Anne Samson Jerusalem Journey); worked in management and development in the New Jersey, Long Island and New York regions; as well as on the OU's development team.
"Rina really led the West Coast NCSY to new heights, and we are confident in Rina's strong leadership capabilities," said Rabbi Micah Greenland, International Director of NCSY. "She is incredibly accomplished, both in running programs for teens, as well as in administration and management, and has succeeded in every realm. As West Coast Regional Director, she has earned the respect and admiration of the teens and of the staff, and I am confident that the New York region will achieve unprecedented growth and success under her leadership going forward."
"I'm thrilled to continue with NCSY and the Orthodox Union in New York," said Emerson. "I'm looking forward to this opportunity and am eager to work towards expanding the region together with all of the stakeholders."
Rina Emerson is married to Rabbi Dov Emerson, an incoming Director of Teaching and Learning at Yeshiva University's Marsha Stern Talmudic Academy. They will be moving to the tristate area this summer.
"We are most excited to have Rina join us in New York," said Allen Fagin, Executive Vice President of the Orthodox Union. "It is wonderful to have such a qualified Jewish education professional in the highest ranks of the Orthodox Union, additionally serving not only as the CEO of the NY region, but also as a Managing Director of NCSY, working along Rabbi Micah Greenland, Rabbi Keevy Fried, and Rabbi Moshe Benovitz in the strategic leadership and vision of the organization."