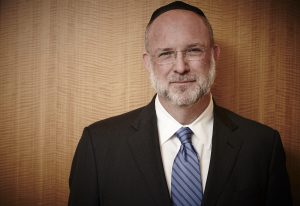 As you all may know, NCSY has made an immeasurable contribution to American Jewry for over 60 years. I believe we all share an appreciation for NCSY's unique role in reintroducing thousands upon thousands of Jewish teenagers to their heritage, providing an opportunity for them to learn Torah and develop a closer relationship with G-d. Not only has NCSY's work changed the lives of so many individuals and families, but NCSY has also inspired and produced countless numbers of passionately committed Jews who have played, and continue to play, pivotal roles as lay and professional leaders in our community.   
In the first-ever NCSY Annual Gala, the community will have the opportunity to express appreciation for NCSY and its impact on individuals and families all over the world. The Gala will pay tribute to deserving individuals who have contributed selflessly to its many successes. The 2017 honorees are Serena and Rabbi Moshe Benovitz, Esti and Benyamin Kaminetzky, Sharona and Jeffrey Weinberg and Julia and Joseph Macy Z"L.
I hope you can join me on Sunday, November 12th at the Cradle of Aviation Museum in Long Island for what we expect to be an inspirational and enjoyable evening.
To reserve your seats or show your support for NCSY and its honorees, please visit ncsy.org/gala.