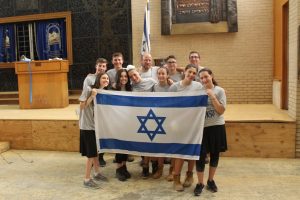 Over the last 12 years, the New Jersey division of NCSY — the Orthodox Union's youth movement — has taken nearly 60 groups of teenagers on volunteer missions to cities in need, such as New Orleans, to work side by side with organizations including Habitat for Humanity, South East Recovery, Hike For Katrina, Nechama, and Green Light.
"Over the past few years, I have had the opportunity to go on multiple NJ NCSY missions, with both day-school and public-school teens, and have seen firsthand the impact these trips have on our children," Gershon Distenfeld, a senior vice president at AllianceBernstein, said.
Read the rest of this article at Jewish Standard.