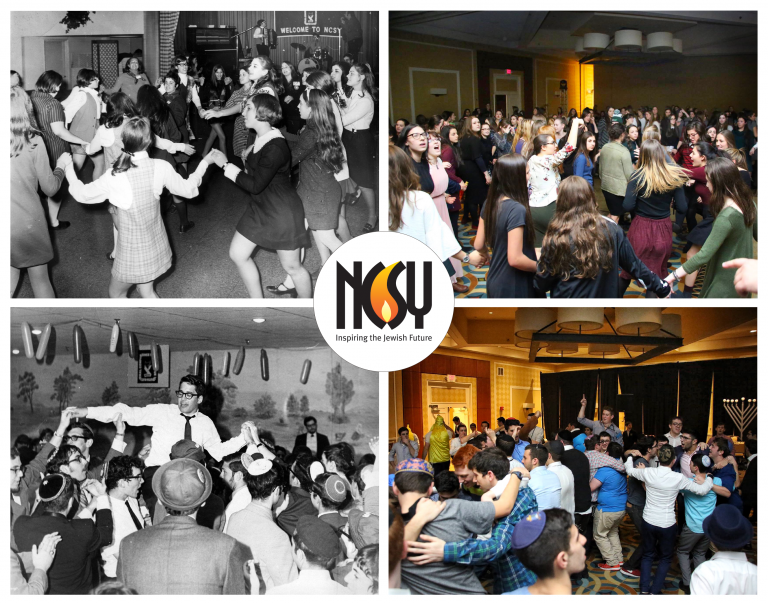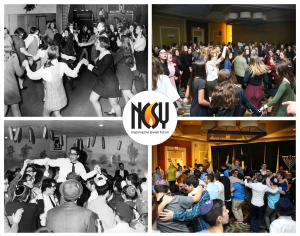 On Sunday, November 12, NCSY, the youth movement of the Orthodox Union, will commemorate 63 years of connecting Jewish teens to their heritage and grooming three generations of communal leadership. The 1st Annual NCSY Gala will celebrate the tremendous growth of NCSY across the country, servicing more than 24,000 Jewish teens in 2017 alone. In addition to local, regional and national programs throughout the school year, NCSY offers more than 15 different summer programs in the U.S. and abroad, sharing substantive experiences with 1,500 teens every summer.
The NCSY Gala will honor individuals who have contributed selflessly to NCSY's many successes over the years, including:
Serena and Rabbi Moshe Benovitz. Rabbi Benovitz is Managing Director of NCSY and the longtime director of the NCSY Summer Kollel in Israel; Serena is an accomplished physical therapist, specializing in geriatric care;
Esti and Benyamin Kaminetzky. Benyamin is the president of the Beth Din of America, among many other accomplishments; Esti is a pioneer in the field of Jewish special education;
Sharona and Jeffrey Weinberg. Jeffrey is Executive Vice President at Meridian Capital Group. As parents of NCSY participants and staff, the Weinbergs have opened their home to many events and guests; and
Julia and Joseph Macy z"l. Joseph served as the OU's Vice President for New England for over two decades; collectively, the Macys were the beloved backbones of New England NCSY.
The Gala is preceded by the annual Ben Zakkai Honor Society Scholarship Reception. The Ben Zakkai Honor Society, an association of distinguished NCSY alumni, raises scholarship funds to enable teens to attend educational NCSY and gap year programs. Being honored with an induction into the ranks of Ben Zakkai at this time are:
Freda Greenbaum, Founding Chair of Southern NCSY's Steering Committee and a member of the OU Youth Commission;
Rabbi Ethan Katz, Regional Director of New Jersey NCSY, renowned as the "chesed rabbi" who has organized more than two dozen trips to cities impacted by natural disaster; and
Dr. Allan Jacob, founder and chairman of the Jewish Leadership Coalition, which coordinates with the OU Teach Florida initiative to expand state funding for needy students.
Also being honored with membership in Ben Zakkai are Dvorah and Ben Gasner. The Gasners, who reside in Israel, will be recognized at the Ben Zakkai Israel Reception to be held at the OU Israel Center on February 18, 2018.
A special event deserves a special venue. Accordingly, the NCSY Gala has been scheduled for a truly unique setting, the Cradle of Aviation Museum on Charles Lindbergh Blvd. in Garden City, NY. The museum's atrium and galleries make breathtaking backdrops for this singular event, sure to set it apart from the herd.
The NCSY Gala officially begins on Sunday, November 12, at 6:00 pm with a cocktail hour. The Gala is preceded by the Ben Zakkai Honor Scholarship Reception at 5:00 pm. That, in turn, is preceded by a special shiur from Rabbi Zvi Sobolofsky at 4:00 pm. In addition to his roles as a Rosh Yeshiva at Yeshiva University and spiritual leader of Congregation Ohr HaTorah in Bergenfield, NJ; Rabbi Sobolofsky serves as Rosh Yeshiva at the NCSY Summer Kollel in Israel.
Moishe Bane, President of the Orthodox Union, said, "As we continue to reach more and more teens through our innovative programing, we are proud to acknowledge all of our supporters and are especially grateful to our honorees, all of whom help to inspire our Jewish teens to develop a positive Jewish identity and embrace Torah as they journey into adulthood."
Avi Katz, Chairman of NCSY, said, "For over 63 years, NCSY has been part of the national fabric of American Jewish life. Our gala on November 12 is an opportunity to ensure that Jewish teens today benefit from this powerful Jewish movement."
To register, donate  or get more information, visit ncsy.org/gala.