Dear NCSYers,

It is an exciting time for NCSY. Yeshiva and Public school teens across the country are engaging with their chapters on a daily basis. Fall regionals are coming and going. As National Board, we strive to facilitate these programs while creating our own initiatives and content. On this blog you will find National Board news and Divrei Torah.

But first, why don't you get to know your National Board members?

We are excited for an amazing year with you!

President
JJ Kampf
My parents welcomed me into the world as Jonathan Julius Kampf, but most just call me JJ. I attend the Cooper Yeshiva High School down south in Memphis, Tennessee. In my free time, I enjoy playing basketball and ping-pong, eating fried chicken, and being a three-time defending champion of the local pickle eating competition. For me, NCSY is not simply a place or an event, but it's a lifestyle of healthy growth and curiosity about my Judaism. The role models and experiences I have gained through NCSY shape who I am today and who I am constantly striving to become.
Summer Programs Ambassadors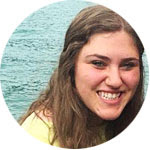 Sharoni Borenstein
Hey everyone I'm Sharoni Borenstein from West Hempstead, New York and I'm so excited to be apart of

National

Board

this year! I go to Central (Yeshiva University High School for Girls) and I love sports!! I've been on the volleyball team for 3 years and the softball team for 4 years! NCSY is a huge part of my life, it's been in my family since I was born! I've been involved in my region since 8th grade and have attended 3 NCSY summer programs!!
---
Tomer Locker
Hi my name is Tomer Locker and I am from Savannah GA. I was born in Israel and lived there till first grade when I came to Savannah. I go to Savannah Arts Academy, which is a public arts school. I enjoy playing soccer, web designing, and just hanging out with my friends. NCSY has become my Jewish social life throughout my high school career and has motivated me to be the best I can be.
---
Liat Levkovich
Shalom Y'all! I'm Liat Levkovich, aside from studying in Yavneh Academy of Dallas and having an amazing time at Southwest NCSY, I love facetiming friends, creating art, and watching TED talks. NCSY is my second family that empowers me to grow spiritually and become a leader, while connecting with all types of Jews and creating memories.
---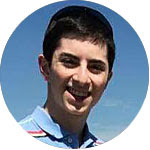 Ethan Dalva
Hi! My name is Ethan Dalva, I am a senior at a public school in Greater Washington called Winston Churchill High School. I enjoy listening to almost any kind of music, except country. I hate country. Also, I like debating politics and traveling. NCSY has meant the world to me over the course of my high school career, and has been the place where I can learn Torah and grow spiritually despite my public school background.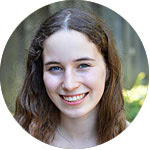 Daniella Mikanovsky
Hi! I'm Daniella! This year, I'm starting grade 12 at Westmount CI in Thornhill, Ontario. On my free time I enjoy reading, writing and working on my photography. To me, NCSY is an incredibly engaging and welcoming community. It is through NCSY that I've been able to embrace and learn about my heritage, and I'm so thankful to be involved in this incredible organization.
---
Talya Rogoff
My name is Tali Rogoff, and I will be a senior at Hebrew High School of New England. I love kayaking at ridiculously early hours of the morning, I'm mildly obsessed with NCSY swag, and I hope to join the IDF after graduating high school. NCSY has given me incredible friendships, a deeper connection to Judaism and Israel, and the inspiration to believe in myself and my aspirations.
Social Action Ambassadors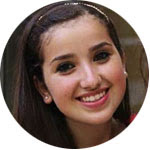 Abbie Fleeter
My name is Abbie Fleeter and I attend Fuchs Mizrachi high school. Some of my interests and hobbies include: volunteering with friendship circle, fitness, and learning Torah with others. NCSY had been a significant part of my life for the past four years and has truly helped me discover my Jewish identity.
---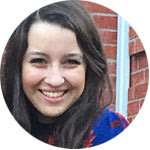 Ilana Paskoff
I'm Ilana Paskoff and I'm from Minnetonka, Minnesota. I go to school at Ida Crown Jewish Academy in Chicago (long commute!). I love to swim and lifeguard in the summer, and build snowmen and go sledding in Minnesota's snowy winters.I love NCSY because it's where I feel most at home and takes Judaism to a whole new level in my life.
---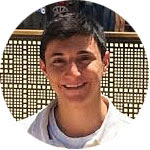 Eli Szafranski
Hi, my name is Eli Szafranski, and I am currently a senior at YUHSB (aka MTA) in New York City. When I'm not at my city directors house, you can typically find me practicing in the MTA fencing room, or rock climbing at my local rock gym, or studying in the MTA library. For me, NCSY is a place to learn and practice my Judaism with like minded teens who want to grow, and advisers who are able to help.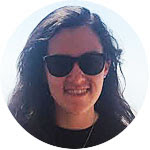 Ariella Kovach
Hello my name is Ariella Kovach. I go to Shaker High School. One fun fact about me is I have a twin brother and this past summer was our first time visiting the holy land. To me, NCSY is a place where Jewish teens from all different backgrounds can join together to form one strong Jewish community where everyone is accepted.
---
Sienna Rappoport
My name is Siena Rappoport and I attend Torah High School of San Diego. I  hope to continue my education at Hogwarts School of Witchcraft and Wizardry. I have been patiently waiting for a letter of invitation since age 11. To me, NCSY is a place to inspire, and be inspired.