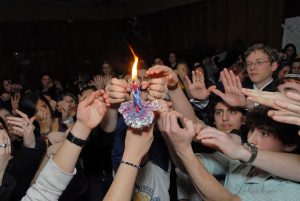 It has been 63 years since NCSY was first established, and it is stronger now more than ever. With the 1st Annual NCSY Gala coming up in just a couple of weeks, let's take a look back the incredible work the organization has done in its long and special history.
NCSY began in 1954, when the Orthodox Union founded the National Conference of Synagogue Youth. The goal was to provide Jewish teens an organization that will help them build a connection with their Jewish roots and teach them important leadership skills. Since then, NCSY has strived to reach their target audience across America, Canada, and Israel with exciting programming and inspiring staff.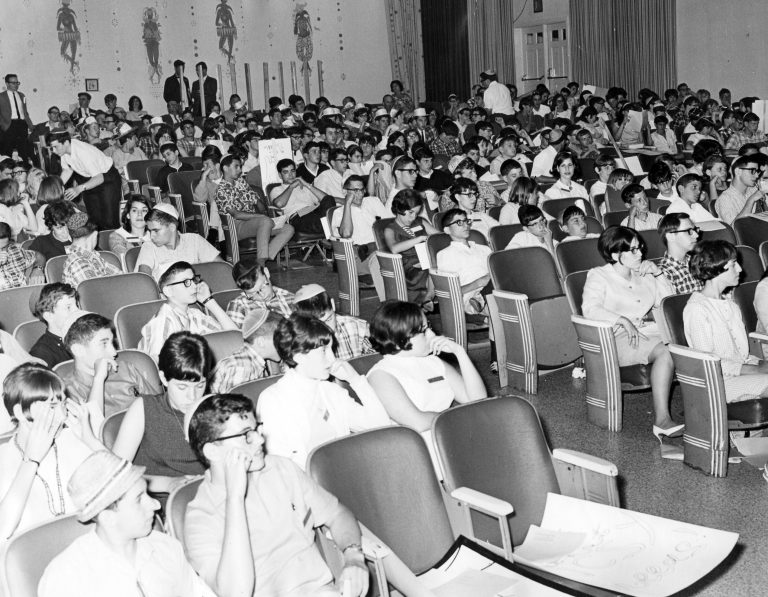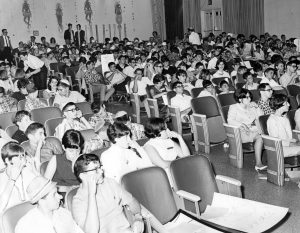 Although the organization has shifted and adapted in order to continue reaching the relevant audiences and providing relevant programming to today's youth, the basis of the organization has remained the same. The Shabbatons, Havdalahs, the dancing, the learning, the friendships made at each event, regional programming and more continue on.
NCSY is not only available during the school year, but also provides over a dozen different summer programs, including GIVE, JOLT, TJJ, Michlelet, and more, with over 1,500 participants this summer alone. These programs are unmissable and provide so much of the world's Jewish youth with fun and inspiration during those in-between months when a connection to Judaism may be hard to maintain.
NCSY is also the reason the wildly successful program Yachad exists. Yachad, now with its own division in the OU, used to be one of NCSY's many programs. Yachad is a program created to address the needs of Jewish individuals with disabilities and keeps them involved in Jewish life. The programming bridges the divide that might get created between these individuals and their peers and helps them to be included in the Jewish world. Even though Yachad is now a separate program from NCSY, the two organizations are still very connected. In Los Angeles, Yachad members are invited to participate in the Regional Shabbatons, and NCSY and Yachad continue to work together on a number of projects nationwide. Both programs work hard to ensure every Jew, regardless of background or abilities, are able to be full members of the Jewish world.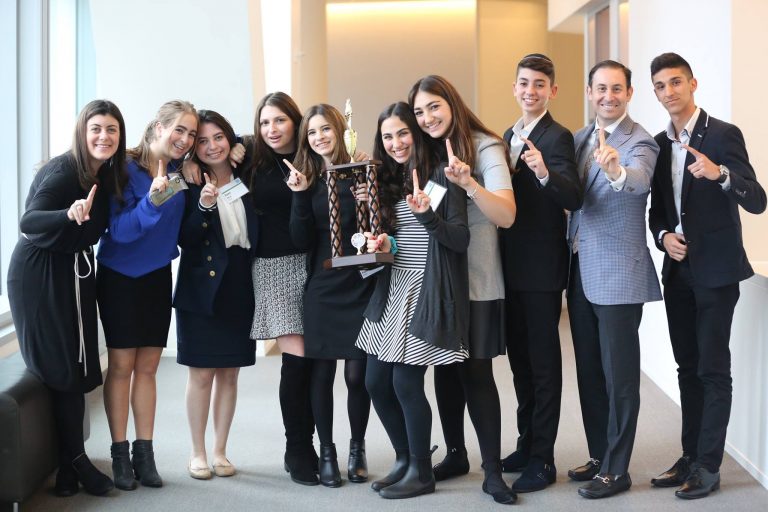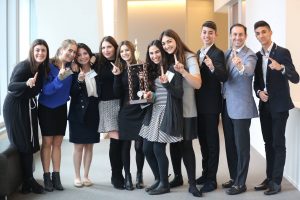 Through the years, NCSY has forged connections and changed lives. Innumerous couples have been introduced through NCSY that have gone on to create Jewish families of their own. Thousands of Jewish teens have grown to contribute their religious identities to the things they learned in their time with the organization. Many NCSYers join on as Advisors and full time staff when they start their careers, one example being Rabbi Dave Felsenthal, the Director of OU NextGen and the Founding Director of NCSY Alumni. Says Rabbi Felsenthal, "Working for NCSY is a form of hakarat hatov to me. I am proud and happy to give back to an organization that has influenced my life in innumerable ways."
Count Rabbi Mike Rovinsky in that club as well: "Working for NCSY is the greatest job in the world because you have the ability to impact individuals and generations to come," explained Rabbi Mike Rovinsky, Director of St. Louis NCSY. "To be able to turn a teen onto yiddishkeit is a humbling, yet invigorating, experience. My fellow staff members and I always hope to help NCSYers grow, but in truth, it is we who are continually motivated by those we seek to serve."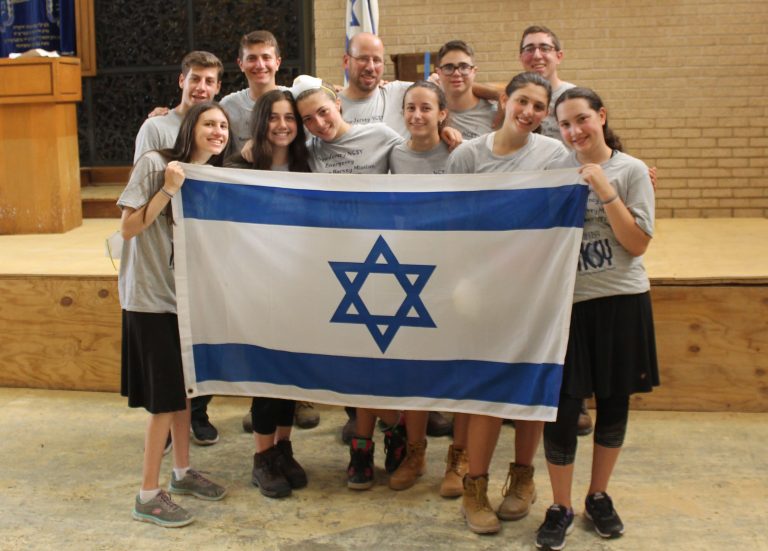 Now, after 63 years serving the Jewish community, NCSY is having its 1st Annual Gala to honor those who have worked tirelessly and selflessly to ensure the continuation of this invaluable program and the help it offers to Jewish teens around the world. This year's honorees include Serena and Rabbi Moshe Benovitz, Esti and Benyamin Kaminetzky, Sharona and Jeffrey Weinberg, and Julia and Joseph Macy z"l. The gala will be preceded by the annual Ben Zakkai Honor Society Scholarship Reception. The society is an association of distinguished NCSY alumni that raises scholarship funds to help teens take part in NCSY programming. The reception will see three new members inducted into the society's ranks, Freda Greenbaum, Rabbi Ethan Katz, and Dr. Allan Jacob, and will honor Dvorah and Ben Gasner.
The NCSY Annual Gala and Ben Zakkai Scholarship Reception is a can't miss event for everyone and anyone who has been touched by NCSY and the work it has done in the Jewish community. If you or your family members have ever been helped by NCSY, you'll know how important it is to honor those who have dedicated themselves to helping the next generation of Jewish youth connect with their religion. Please join us on November 12th at the Cradle of Aviation Museum to help us do just that. Register or Donate Today!